As a nationwide provider of ultra-high-efficiency plumbing products, it is important to us that you not only receive the best, but also know exactly what you're getting. We want you to experience superior water and monetary savings without the worry of product performance or maintenance. This is why we offer Niagara Conservation products to our customers.
With unmatched water savings and proven performance in real world applications, the Niagara Stealth toilet line makes a powerful impact in our industry today! Below are a few key highlights on what our contractors and past customers love about this product.
Benefits:
1.  Stealth toilets flush only .8 gallons per flush. That is half of what the standard toilet flushes today; which is 1.6 GPF.
2.  Powerful! These toilets can flush up to 1.75 lbs (800 grams) with a line care of 60 feet! It gives these toilets a MaP Premium rating – the best you can get for performance and efficiency.
3.  This toilet is completely flapperless. This means no costly leaks and less maintenance for your crew.
4.  The flush mechanism is also easy to replace if (rarely) needed. Just a simple quarter turn and it's out. No tools needed.
5.  The flush is practically silent. Since little water is used, the fill valve remains under water and muffles the flushing sound.
6.  Every toilet comes with the best warranty in the business: a Lifetime Warranty on ceramics and Limited Lifetime on moving parts. Niagara's customer service is also top notch!
Want to know how it works? View the inner workings of the Niagara Stealth toilet tank below. We've broken it out into two sections, "Before the Flush" and "During the Flush". You can also view a video here.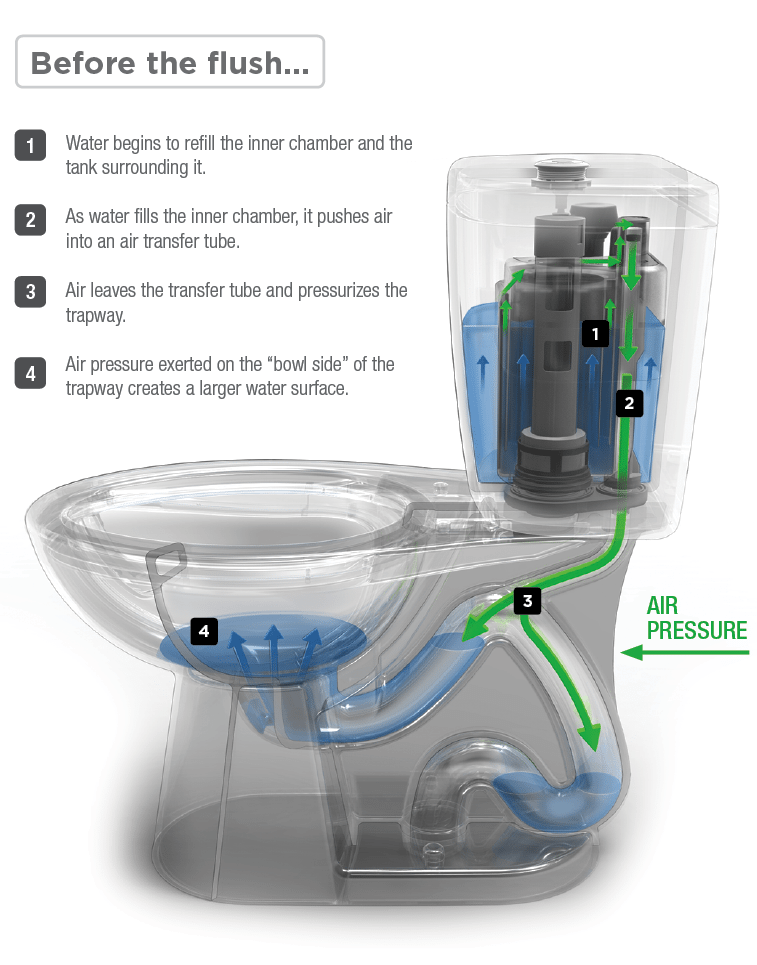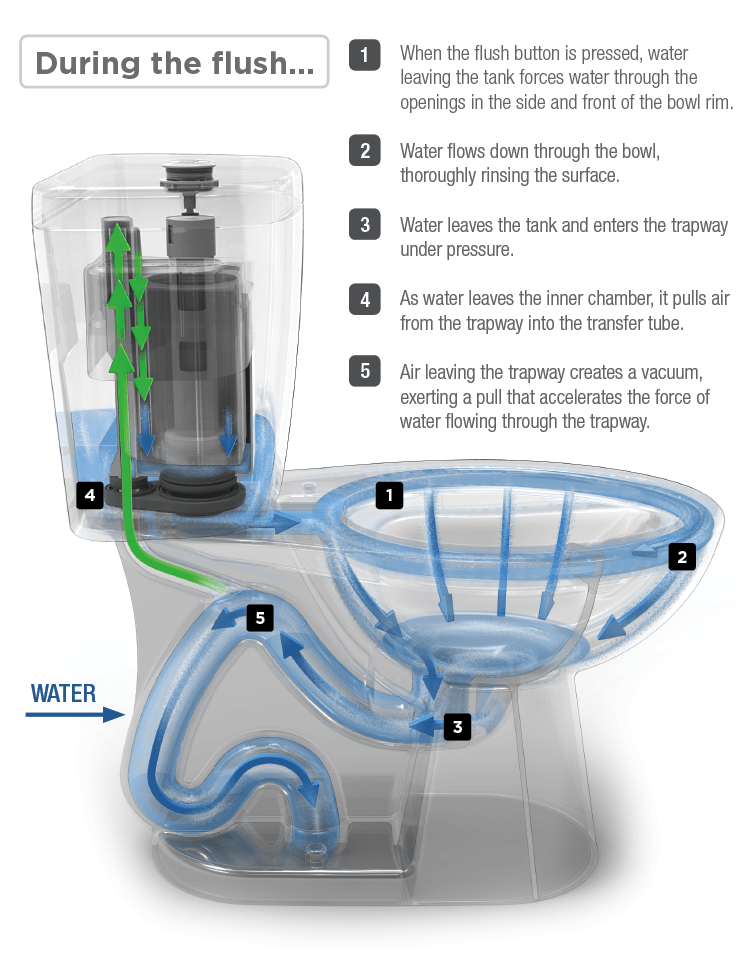 Did you know that we offer FREE water audits of your property? With a thorough but brief review, we can tell you how much water you can save, how much money you can save, and even how quickly your return on investment (ROI) will be by changing out your toilets to ultra-high-efficiency ones like the Niagara Stealth toilet.
Contact us today to get started!